Doing Business in Shepparton
Without a doubt, Greater Shepparton is getting greater, with over 250 new businesses opened over the past three years.
This has included construction of a $30 million medicinal cannabis farm, construction of a $52 million art museum designed by one of Australia's leading architects Denton Corker Marshall, establishment of three craft breweries and the arrival of major retailer Anaconda.
Tourism is taking off with a new $6 million Museum of Vehicle Evolution (MOVE), a $7 million Native Fish Hatchery Tourism Facility at Arcadia and the $60 million FruitCo Packing Shed opening in 2022.
$1.37 billion commercial worth of projects are currently underway including the $171 million redevelopment of Goulburn Valley Health (public hospital) and Noumi are currently completing their $130 million growth plan.
Our economy is prosperous and robust with Shepparton being Australia's 16th most economically resilient city during the COVID-19 pandemic (source: University of South Australia) thanks to such industries as:
Building and Construction
Manufacturing
Agriculture
Transport
Health Care
The coronavirus pandemic highlighted the need for increased domestic based manufacturing and less reliance on import goods. With Greater Shepparton being Australia's premier manufacturing hub, we have the industrial land, services and transport connectivity to get your business up and running.
So let's do business!
Key facts and figures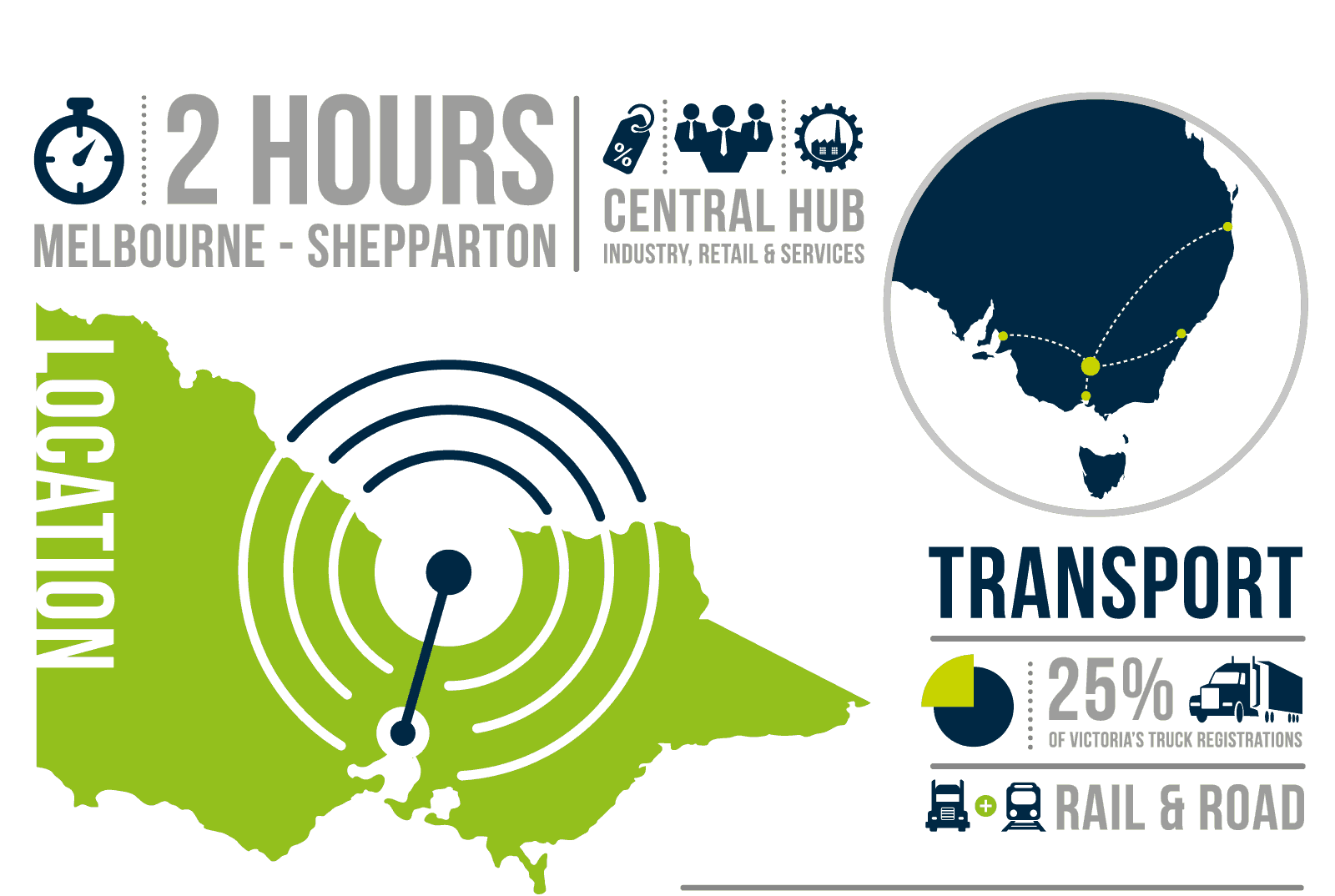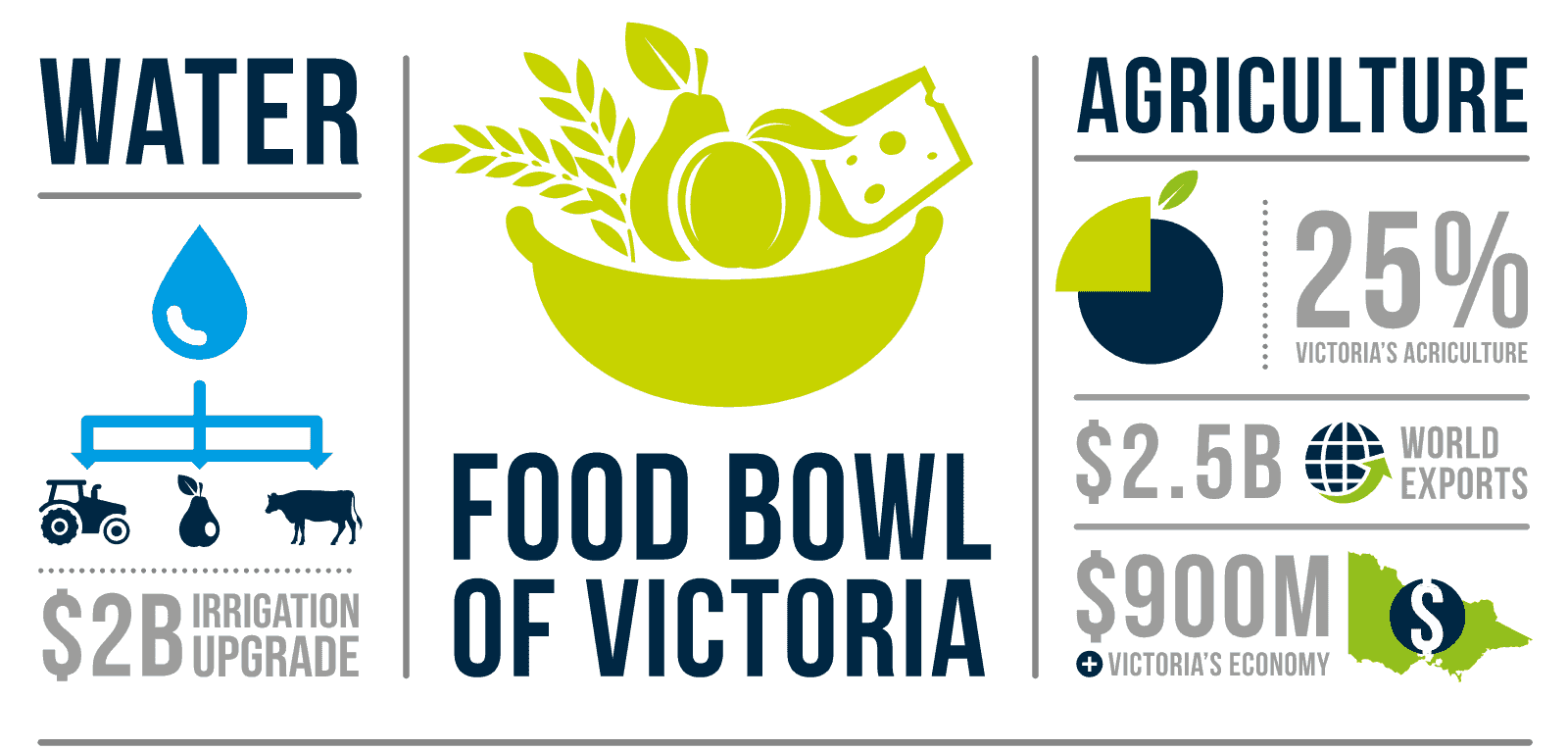 Top 10 reasons to invest & do business in Greater Shepparton
The clean and green climate, plenty of sunshine and state of the art irrigation system.
National transport hub.
Highly level of connectivity — road, rail and air.
Strong manufacturing sector.
Internationally competitive agricultural industry such as dairy and horticulture.
Strategic attraction of international, national and state events.
Centrally located state-wide and nationally.
Talented and highly skilled workforce.
Ongoing private and government investment in the region.
Support, networks and services required to make things happen!
Major projects in development
$366m Shepparton Rail Line Upgrade
$229.3m Goulburn Valley Health Redevelopment
$119m New Greater Shepparton Secondary College
$52m Shepparton Art Museum (SAM)
$17m Maude Street Mall Urban Redevelopment
$12.66m CFA Fire Station
$12m La Trobe University Shepparton Campus extension
$10m Powercor Depot
$5.2m St Anne's College at Kialla
Current investment opportunities
Accommodation
Tourism experiences
Horticulture
Manufacturing
Residential development
Solar projects
Professional services
GV Link - Goulburn Valley Freight and Logistics Centre