Visit Greater Shepparton
Welcome to Greater Shepparton, a fantastic place to visit all year round.
With our friendly communities and temperate climate, it's an ideal location to enjoy warm summers, just right for the outdoors, and winters, perfect for an indoor indulgence on our wealth of fantastic food and wine.
The Goulburn River forms the backbone and lifeblood of our region, winding its way through beautiful countryside, native forests and fertile farmlands, bringing life to the rich agricultural landscape which has made the area renowned as Australia's food bowl. There are opportunities for nature lovers to enjoy our tranquil waterways with popular pastimes like fishing, boating, walking and relaxing all here to be enjoyed.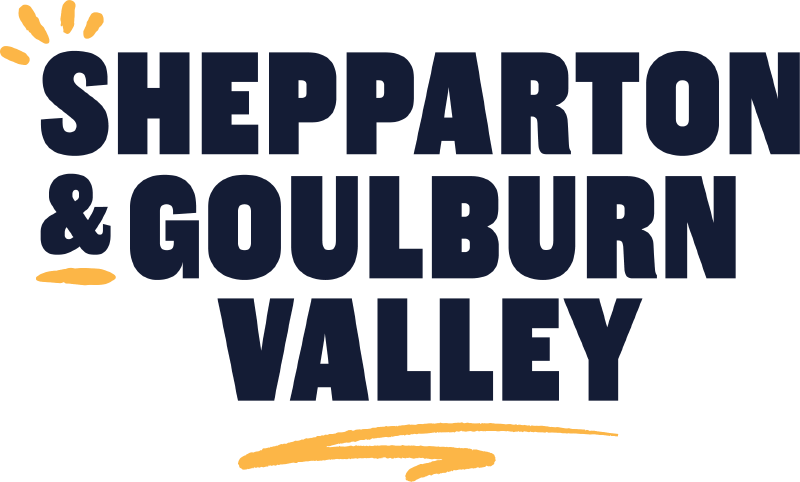 To find out about the all of the experiences Greater Shepparton has to offer, visit the official website for accommodation, tours, events, activities, businesses, and attractions in Greater Shepparton and surrounds.
Shepparton & Goulburn Valley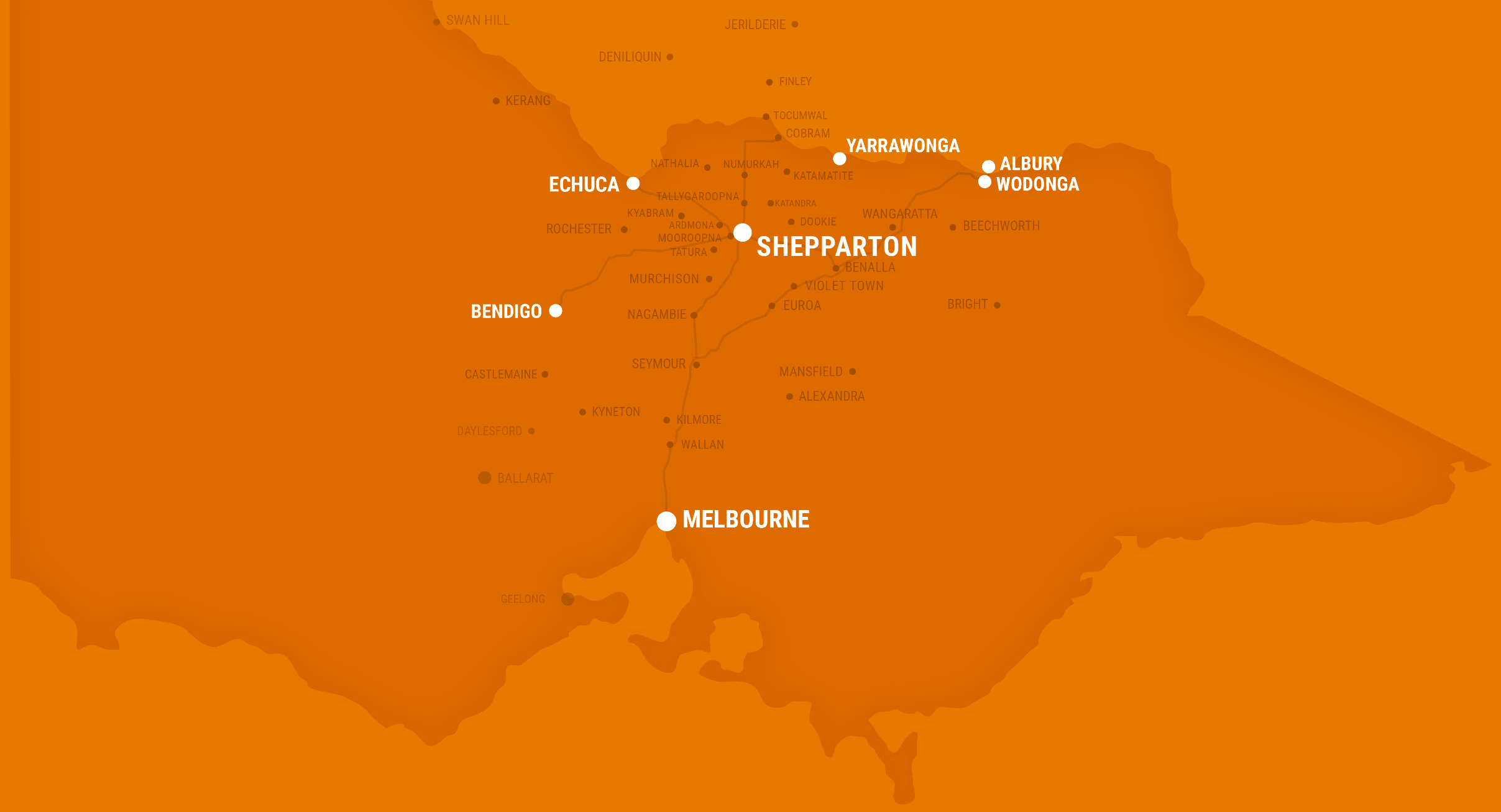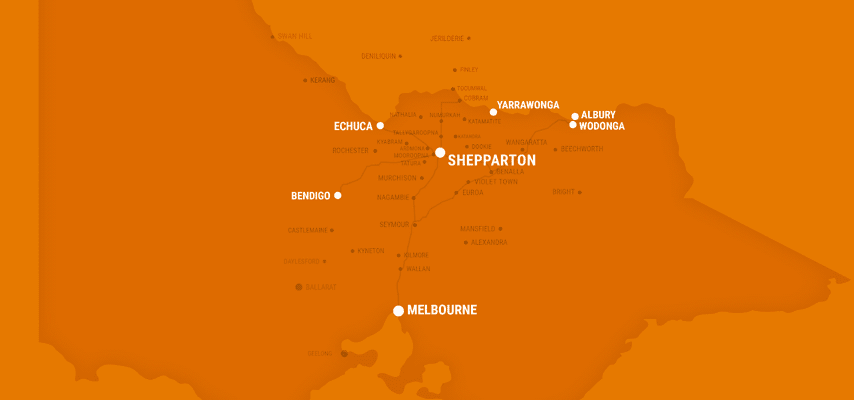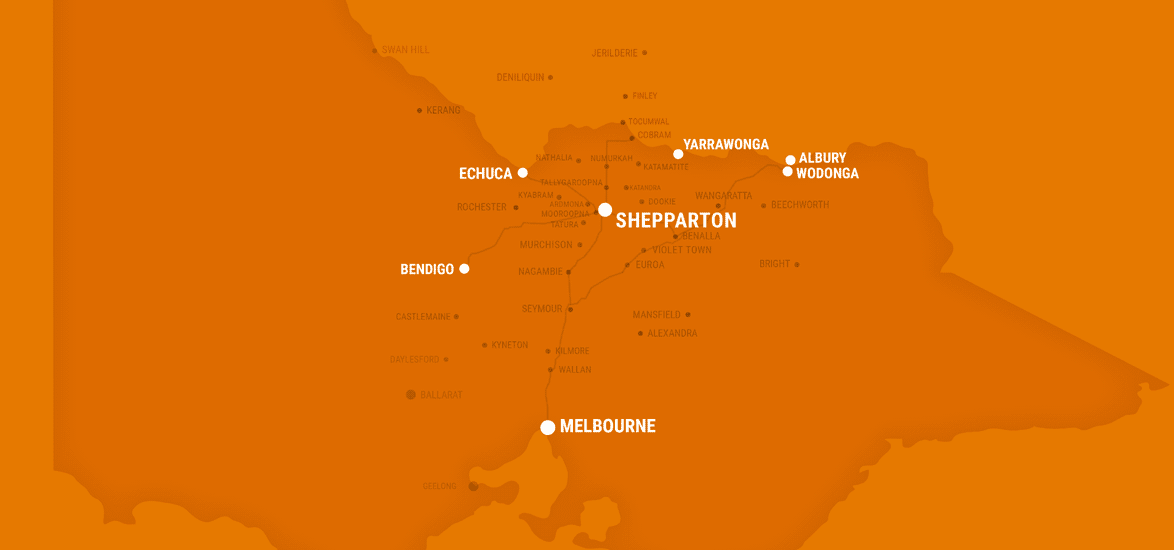 Located a leisurely 2 hour drive from Melbourne, with the Murray River, Bendigo and Victoria's High Country even closer, the region offers the best of both provincial and metropolitan lifestyles.
The vibrant and progressive city of Shepparton is surrounded by thriving smaller communities, where locals invite you to experience a taste of the good life.
Feel immersed in the community as you explore, find yourself enjoying vibrant arts and culture, exciting events, sports and entertainment, history and heritage, convenient shopping experiences, food and wine plus our own very special collection of unique attractions.
Top 7 reasons to Visit Greater Shepparton
Family friendly.
Cultural experiences.
Gorgeous climate – more sunny days than Queensland.
Food and wine and Farm gate experiences.
Events and festivals and more events and festivals!
Only a quick drive to get here.
Lakes, rivers, walking and bike paths, bushland and forests all at your front door.